Your
PTO Parts

discount outlet. Thousands of parts available for both Muncie and Chelsea PTO models.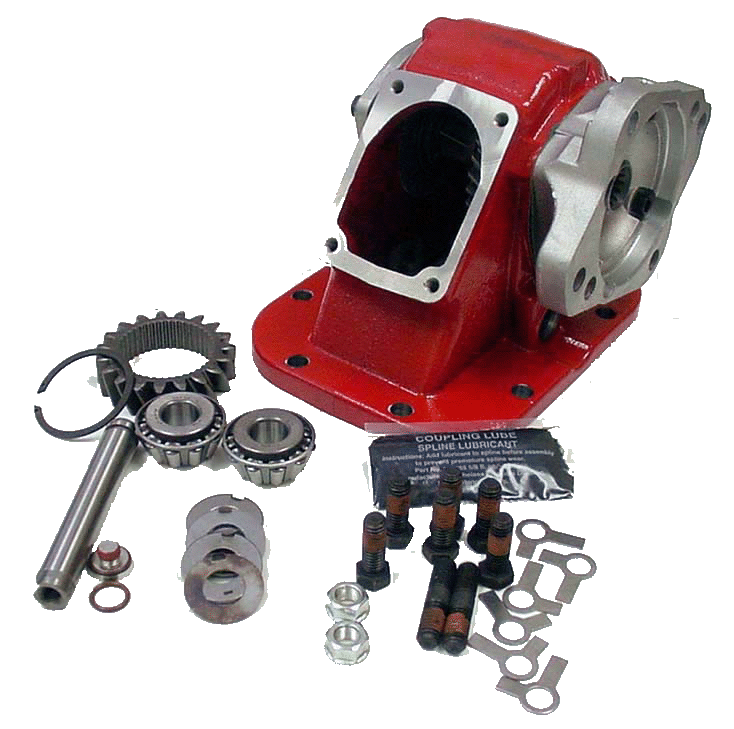 PTO shafts, bearing kits, housings, gears, gasket and seal kits, electronics, solenoids, top covers, shifters, geared adapters, spacers, shift conversion kits and more.
PTO Shafts, Gears, Parts and Accessories.
PTO Shaft, PTO Parts, PTO Adapter, PTO Power Take Off and Supply.

Stocking a wide selection of PTO shafts, clutches, gears, housings, rebuild kits and any other accessories needed for your power take off needs. A power take off is used to transmit power from a truck or tractor transmission or other source of power to an implement such as blowers, dump beds, spreaders, roll back, crane, bucket lift. The PTO shafts usually 7/8 13t but comes in different sizes and lengths. Ratio gears are used to adjust the PTO to the proper speed for your implement. No matter what PTO part you need to rebuild or repair any model we are here to help you get the job done right the first time. We also supply a complete line of power take off parts manuals, parts breakdowns and parts lists in PDF format for free to assist you in identifying the parts you will need to do your repair.
If you have questions or need help finding the parts you need for your PTO, please give us a call. We'll be happy to assist you.
CALL: 855 844-SALE | 855 844-7253 TO ORDER PARTS.
Brought to you by Wholesale Drivetrain Co. the world Leader in Truck Transmissions, Differentials, Transfer Cases and Power Take Off (PTO) Units and Parts in Rebuilt, New and Good Used Takeouts.